Remy Ma originally recognized as Reminisce Mackie is one of the most famous few female American rappers in the world with a Net Worth of $4 million. Initially, she was brought to light by Big Pun and came into the limelight through her work as a member of Fat Joe's group, Terror Squad.
She is one of the only four female rappers to ever have a single that stood number one on the Billboard Hot 100 Chart. It has also been reported that she recently joined hands with Columbia Records.
Her first album was released in 2006 called 'There's Something About Remy: Based on a True Story' and that served as a Kickstarter for her career and she marked her essence over the industry in a small period of time.
Since her first album, she has been given the opportunity to collaborate with several successful people in the industry including Yo Gotti, Rick Ross, and DJ Khaled.
Remy Ma Net Worth and Overview
| | |
| --- | --- |
| Net Worth | $4 million |
| Occupation | Rapper |
| Date of Birth | May 30, 1980 |
| Age | 40 |
| Height | 5'10 |
| Spouse(s) | Papoose |
| Children | 2 |
| Country of Origin | USA |
| Source of Wealth | Songs |
| Instagram Followers | 8 million |
| Twitter Followers | 432.3k |
| YouTube Subscribers | 215k |
| Last Updated | December 2020 |
Early Life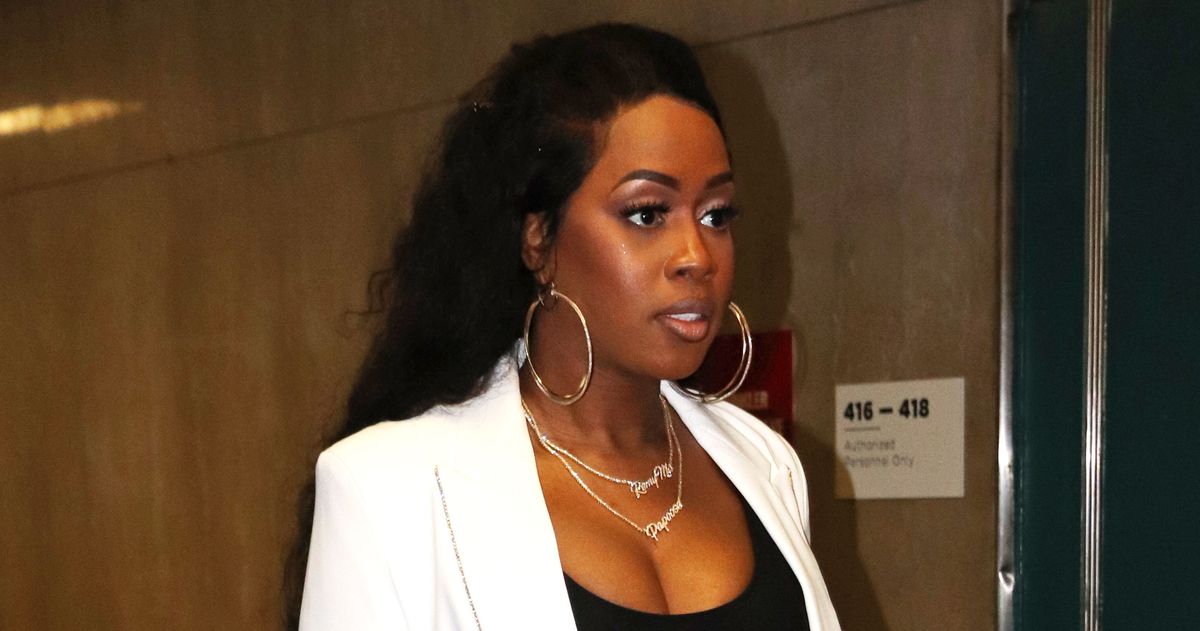 Remy was born on May 30, 1980, in Bronx, New York. She did not witness a good childhood since she was exposed to drug abuse through her family at a tender age. Due to this, she was forced to look after her younger siblings. Around when she suffered through all this she realized her love for songwriting and rapping.
In high school, she participated in a few rap battles that uplifted her to pursue this as a career. She started to become popular around her neighborhood and soon everybody started to recognize her talent. After a while, her songs started to feature in night clubs and other venues around her area.
Soon, she caught the attention of the famous Big Pun who decided to launch her into the industry, and after a few meetings and sessions, Pun took her under his wing and became his mentor, he helped kickstart her career under the name 'Remy Martin' on Pun's album titled 'Yeeeah Baby'.
Career Highlights and Awards
2004-2006
Soon she encountered her biggest downturn when Big Pun died, it was devasting but soon rapper Fat Joe took over and made her sign her into his imprint label under SRC and Universal where she was introduced to his hip hop group Terror Squad.
She was fortunate to get featured into their second and final album, 'True Story' that got released on July 27, 2004.
Their first single 'Lean Back' topped the Billboard Hot 100 through which she got her major breakthrough. Their song topped the Billboard for three whole weeks and catered her with her first Grammy Nomination.
Her debut album titled 'There's Something About Remy: Based on a True Story' gained huge success. Her singled included songs like 'Whateva', 'Conceited', 'Feels so good' and more. Although it was a success financially it did not come out so good.
Remy was disappointed with the way her album was promoted and created a budge between her and Fat Joe and in conclusion, she parted her ways with him and her associations with Terror Squad.
2007-2015
On February 13, 2007, she told the Billboard that she was working on her second album titled 'Punisher' and also revealed her collaboration album as part of the all-female rap supergroup '3Sum' along with other female rappers including Shawnna and Jackie-O.
After her incarceration from a crime, and things settled, she released her mixtapes 'The BX Files', 'Shesus Khryst' and 'Blasremy'.
In 2011, her symphonies were featured in the documentary 'Black Lifestyle in Japan' where she was listed as one of the most popular and frequently listened to in Japan among younger women.
After her jail-time in 2014, she released the mixtape 'I'm Around'. On April 28, 2015, she released Remy on the Rocks, a compilation of her several tapes. July 17, 2015, was observed as her collaboration with Love and Hip Hop: New York for its sixth season along with her husband Papoose.
She continued to get featured in the show as a regular series along with starring as a spin-off show 'Remy and Papoose: Meet the Mackies' along with specials named Remy & Papoose: A Merry Mackie Holiday', 'Dirty Little Secrets', 'The Love Edition', 'Love and Hip Hop Awards, etc.
2016-2017
In 2016, Fat Joe was encountered revealing he and Ma will be releasing a new album together, it got officially announced on March 2, 2016, titled 'Plato O Plomo' which was a Spanish title translated as 'Money or Bullets'.
The title was inspired by the phrase used by drug lord 'Pablo Escobar' who offered government officials to either get killed or accept the bribe.
The Album's first single was named 'All the Way Up' that gained critical success and turned out to be receiving platinum certification from the RIAA along with two Grammy awards nominations.
Plato & Plamo stood at number 44 on the Billboard 200 with first-week sales of 11,158 album-equivalent units. XXL gave 4 out of 5 stars to the album. The Album was treated as the triumphant return for the duo
The Album was treated as the triumphant return for the duo. On August 20, 2017, Ma opened her own clothing brand called 'Conceited by Raleigh, North Carolina. November 16, 2017, she was observed releasing her first single from her upcoming album called '7 Winters, 6 Summers'.
2017-Present
The album featured rapper Lil Kim and a sample from Kim's 'Queen Bitch' from the 1996 album 'Hard Core'. On January 19, 2018, she released the second single 'Melanin Magic' that featured vocals by the iconic Chris Brown along with samples of Mint Conditions 'Breaking My Heart (Pretty Brown Eyes)'.
April 26, 2018, she was witnessed releasing the song called 'Company' featuring another Bronx artist 'A Boogie Wit Da Hoodie'. On June 12, 2018, sh released 'New Thang' along with rapper 'French Montana' for the film 'Uncle Drew'.
All through 2018 till today, she has been hosting on the talk show 'State of the Culture' with 'Joe Budden'.
Her awards included:
Best Female Hip-Hop Artist in 2005 and 2017
Best Collaboration, Duo or Group in 2016 for 'All the Way up'
Rhythm and Bars Award and Best Collaboration in 2016 for 'All the Way Up'.
Personal Life
Ma married Shamele Mackie popularly known as rapper 'Papoose' in February 2016. They were initially scheduled to get married during her incarceration in 2008 but the wedding got called off when Mackie was caught smuggling a key into prison and banned him from visiting her for six months.
She gave birth to one child from her previous relationship as well as three stepchildren with Papoose. She gave birth to her first child together, Reminisce, Mackenzie, on December 14, 2018.
Criticism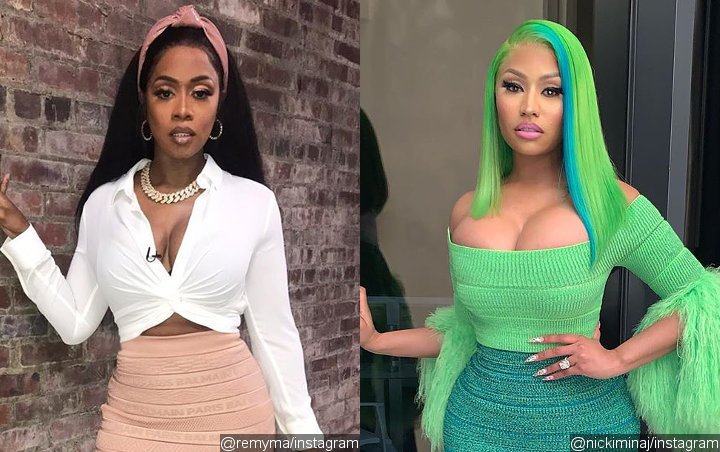 Legal Issues
On July 13, 2007, Ma turned herself to New York City Police Station in relation to an early morning shooting that took place outside a Manhattan delicatessen. On March 27, 2008, she was convicted of assault, illegal possession, and attempted coercion in connection with these charges.
She was taken into custody after this was revealed with sentencing scheduled for May 13, she was also convicted of witness tampering and gang assault.
During her sentencing, the judge declared disregard on her behalf for the victim followed by shooting and accused of her rifling through the victim's purse looking for any stolen money, as Barnes- Joseph at wounded in the car. She was convicted of driving off and leaving Barnes bleeding in the car.
The shooting of Barnes caused him several injuries which led to him serving Ma with an $80 million lawsuit for damages and later Ma was served with an eight-year sentence at Bedford Hills Correctional Facility for Women in Bedford Hills, New York.
In February 2014, Ma's husband revealed that she would come out in July 2014. On August 1, 2014, after six years of serving, she was released.
In October 2018, she established a clothing line through which she confirmed the donations will go to Remy Ma Foundation to help women who negatively got convicted.
Foxy Brown Controversy
A glitch between Remy Ma and Foxy Brown got initiated in August 2004. It happened when an interviewer noted Remy revealing the fact that she believes there is a lack of female rappers in the industry and Foxy doesn't have anything to look forward to in the industry.
In September 2004 her refusal of showing respect and seniority towards Foxy was prominent to have initiated a bug between them.
A huge diss session was established due to which they released diss songs towards each other. Afterward, Remy revealed that whoever won the rap battle would receive $200,000.
In Late January 2005, Ma punched Brown inside Island Def Universal Offices, after a few days she dissed Remy. Their dissing continued till 2017 and Ma revealed that she doesn't like Brown but still appreciates her music.
Nicki Minaj
The barge between Remy and Nicki Minaj started in 2007 when Ma took note of Minaj's record named 'Dirty Money'. In the record, Ma dissed Nicki which Nicki never agreed to.
However, Ma remarked in the 2010 interview that she believes that song dissed her, after a while soon they started to release verses and songs where they were observed dissing at each other.
On February 25. 2017, Ma released a 'Shelter' that included a number of accusations towards Minaj's personal and professional life. On March 3, 2017, at the episode of The Wendy Williams Show, Ma accused Nicki of "trying to her off red carpets".
A week later she expressed her concerns about being a woman in the industry. Subsequently, Nicki Minaj responded with a diss song named 'No Frauds' in which she accused Ma of false statements.
What is Remy Ma Net Worth in 2021
Remy Ma Net Worth in 2021 is $4 million, she has achieved huge success in her life even after serving for six years in jail. She encountered several controversies running on her during her prime time.
Now, she has a stable career and a huge Net Worth to have marked her essence over the industry successfully.
7 Interesting Facts About Remy Ma
The Earlier son from his past relationship is Jayson who is now 18 yeas old.
She was busy preparing to appear on the VH1 reality TV show and her album 'Punisher' when she got arrested.
The Highest Grossing movies of Ma are:

All the Way Up (2006)
Feels So Good (2006)
Conceited (There's Something About Remy) (2006)
My Lifestyle (2002)

Remy has a few hit songs with David Guetta, Jay Z, and Snoop Dogg that earned an excellent reputation.
She built a 5300 square foot mansion.
She holds eco-friendly auto-mobiles.
In 2017, she gifted her mother a new house.
Summary
Remy Ma is a successful and talented rapper, with a Net Worth of 44 million. She had difficulties in childhood and in as well as her career and faced battles in her peak time. Mahas a Net Worth of $4 million and enjoys a luxurious life in her mansion.
She had composed several diss songs and entered into several controversies with other female rappers too. Although, now she is in a better place and holds a successful reputation in the industry.
Read More: Chief Keef Net Worth |Jennifer Hudson Net Worth | Maxine Waters Net Worth